The purpose of this guide is to show you, how to enable Developer options, so you are able to use ADB* to connect to your Zidoo Player.
Go to Quick Settings ➛ Other ➛ About ➛ Advanced Settings
Go to System ➛ About tablet ➛ Build number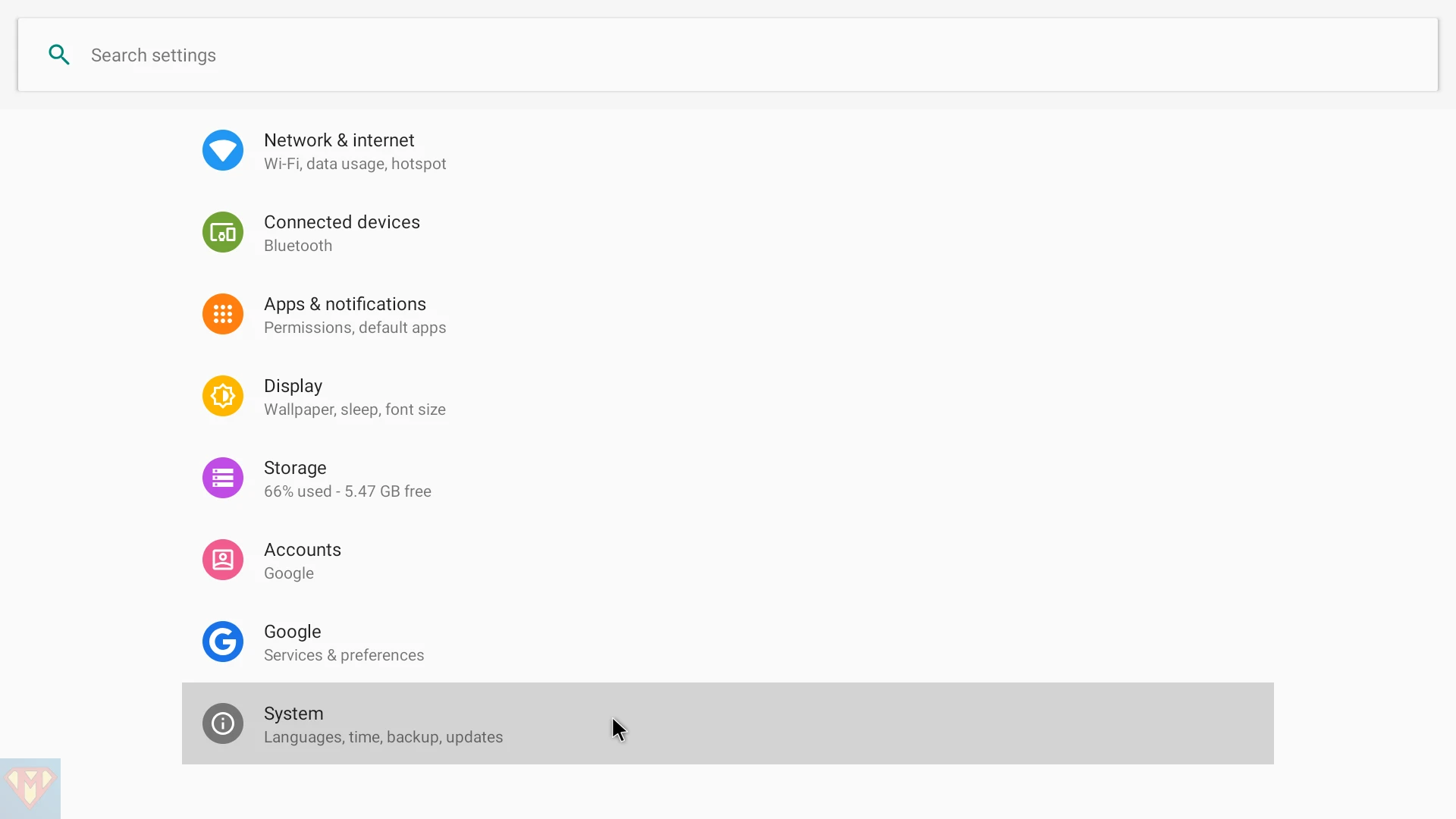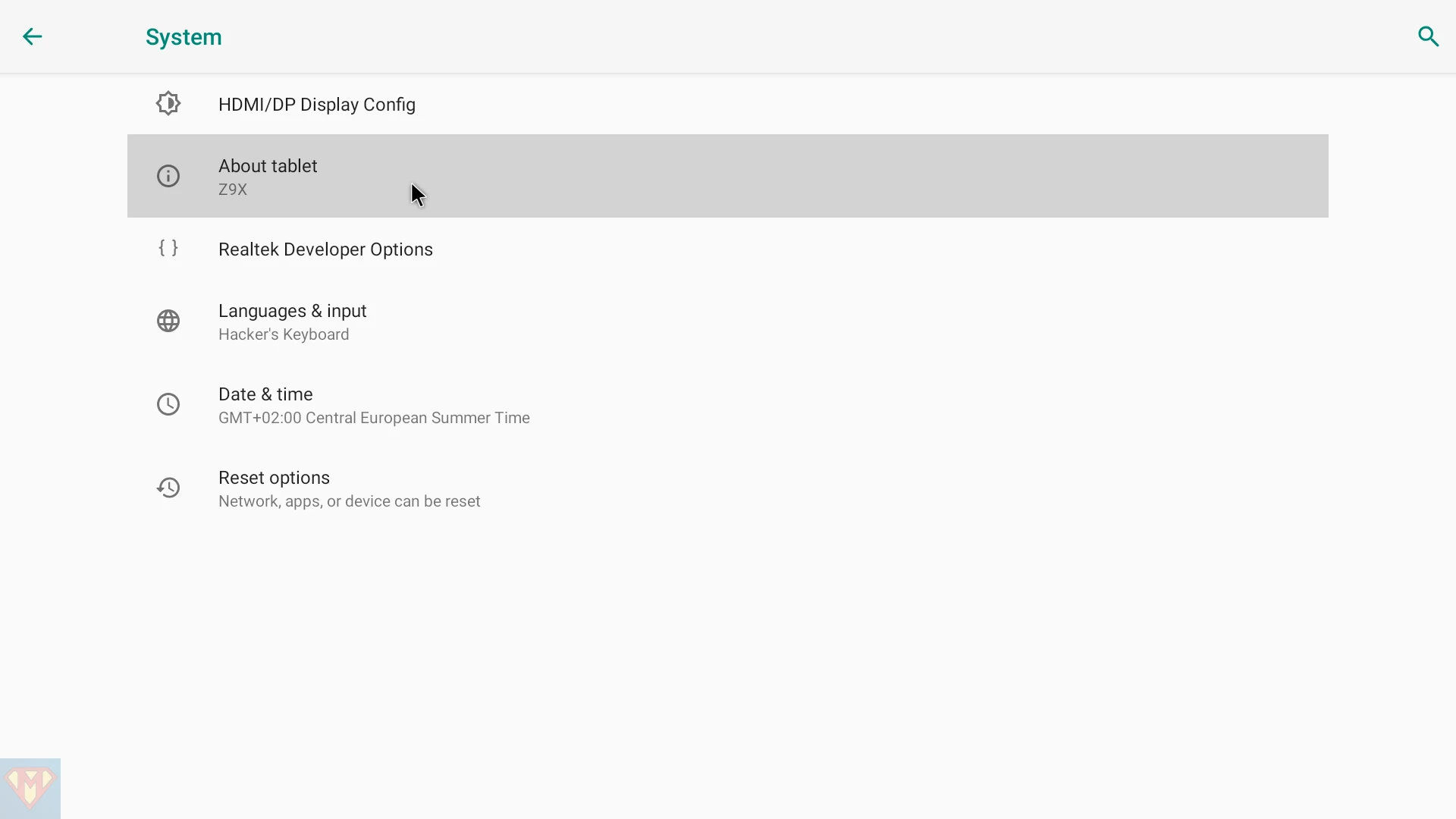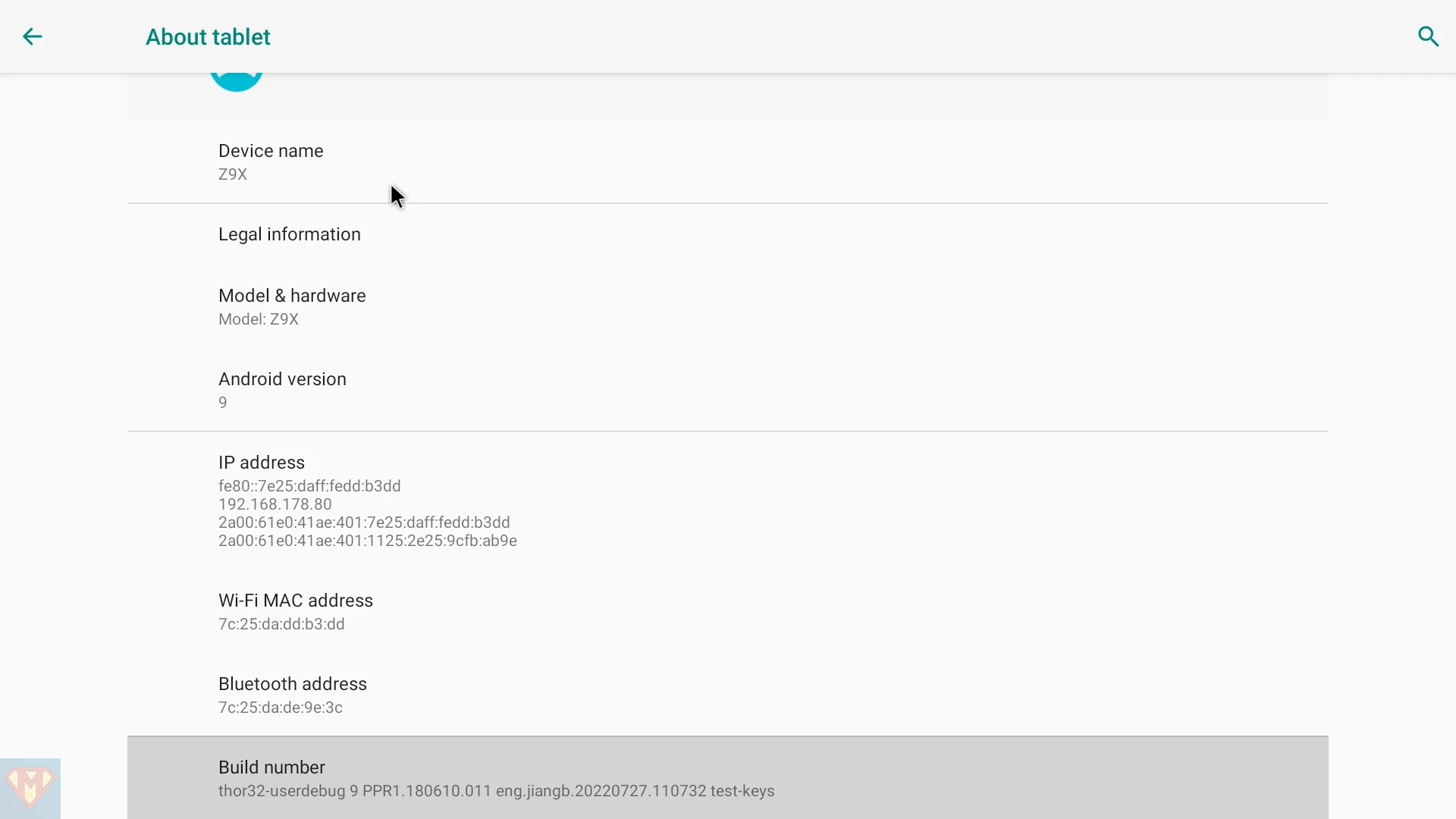 You have to click 7 times on Build number to enable Developer Options in Android.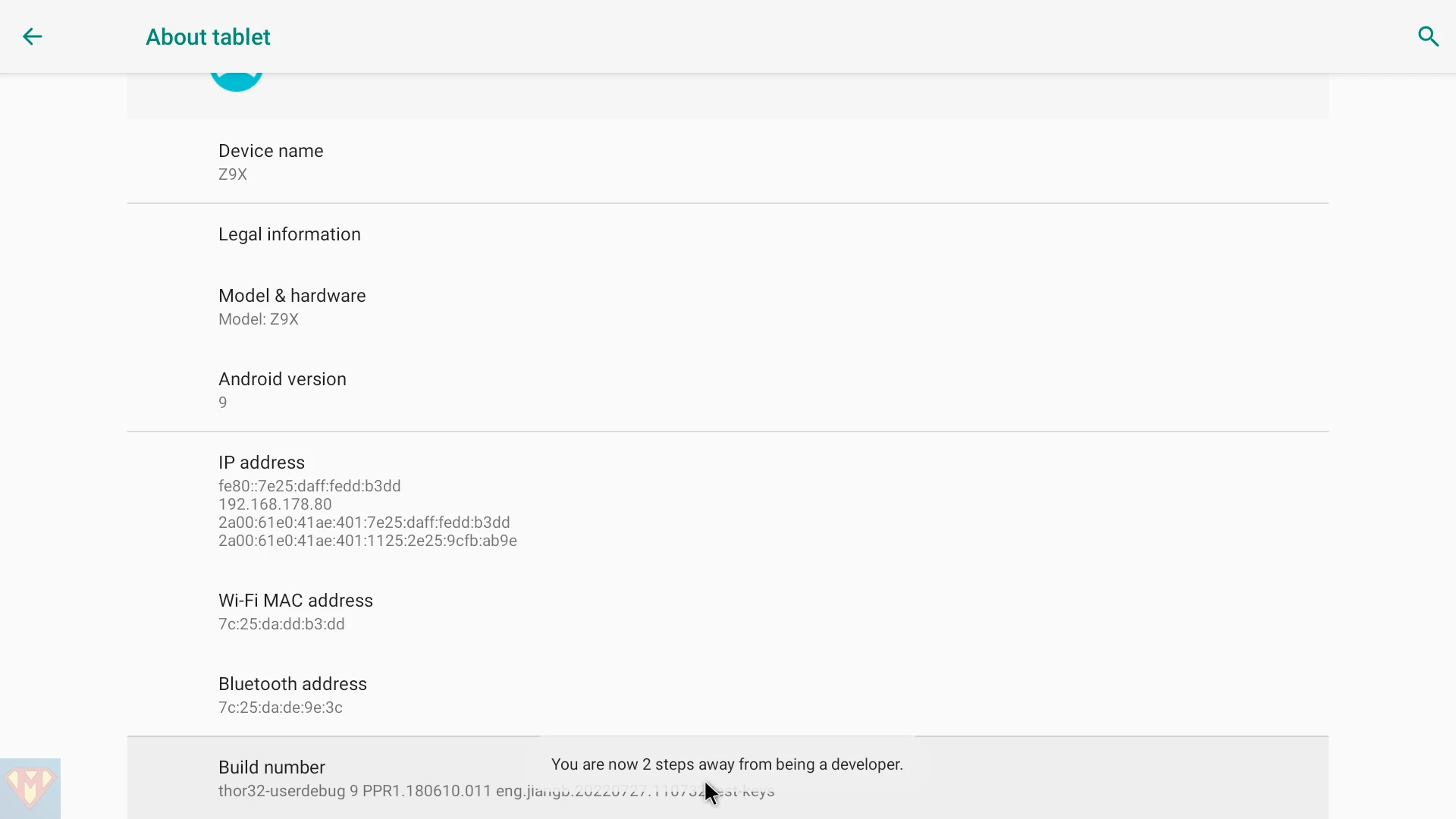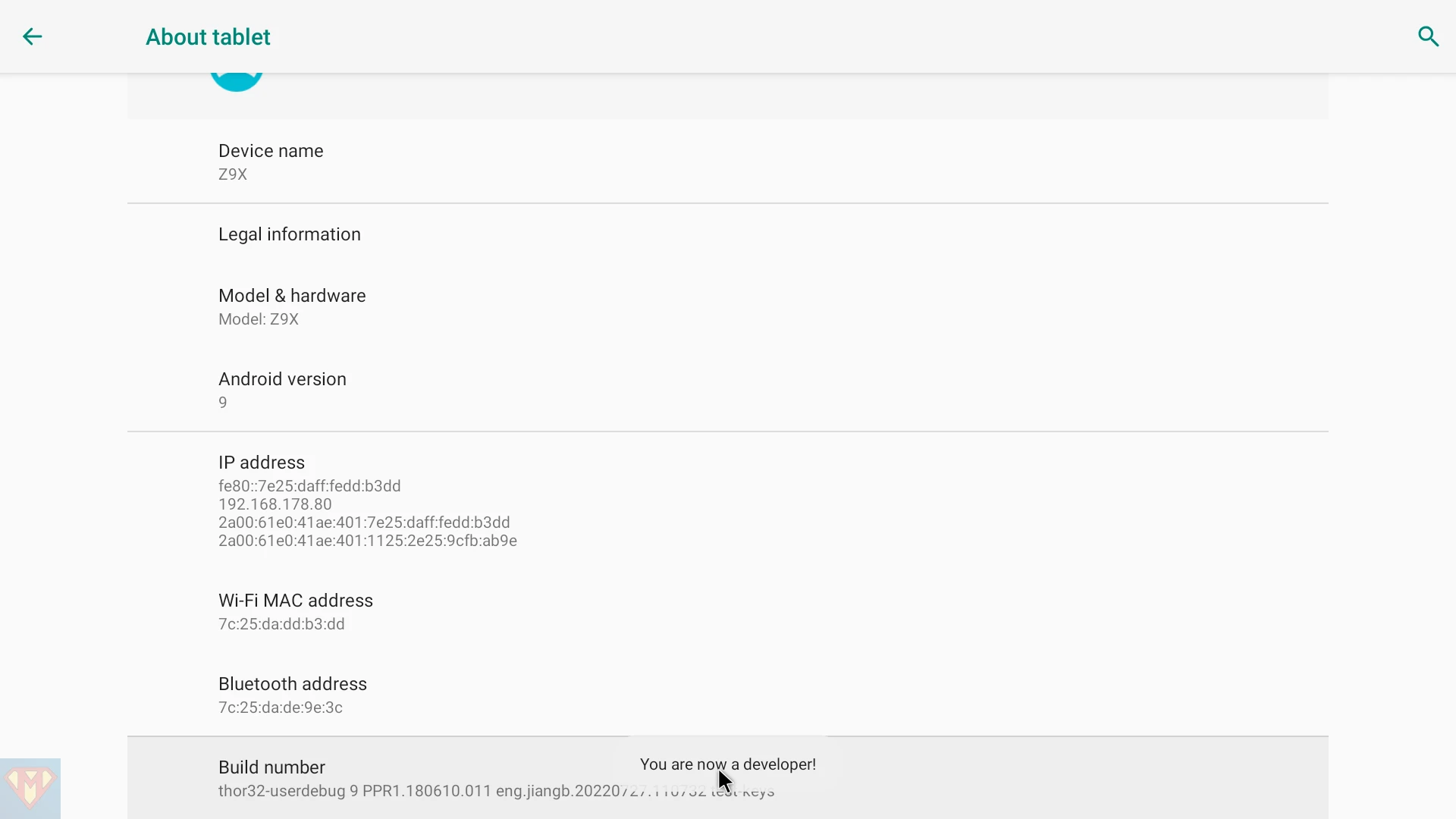 Go back to System, under Advanced you'll find the Developer options.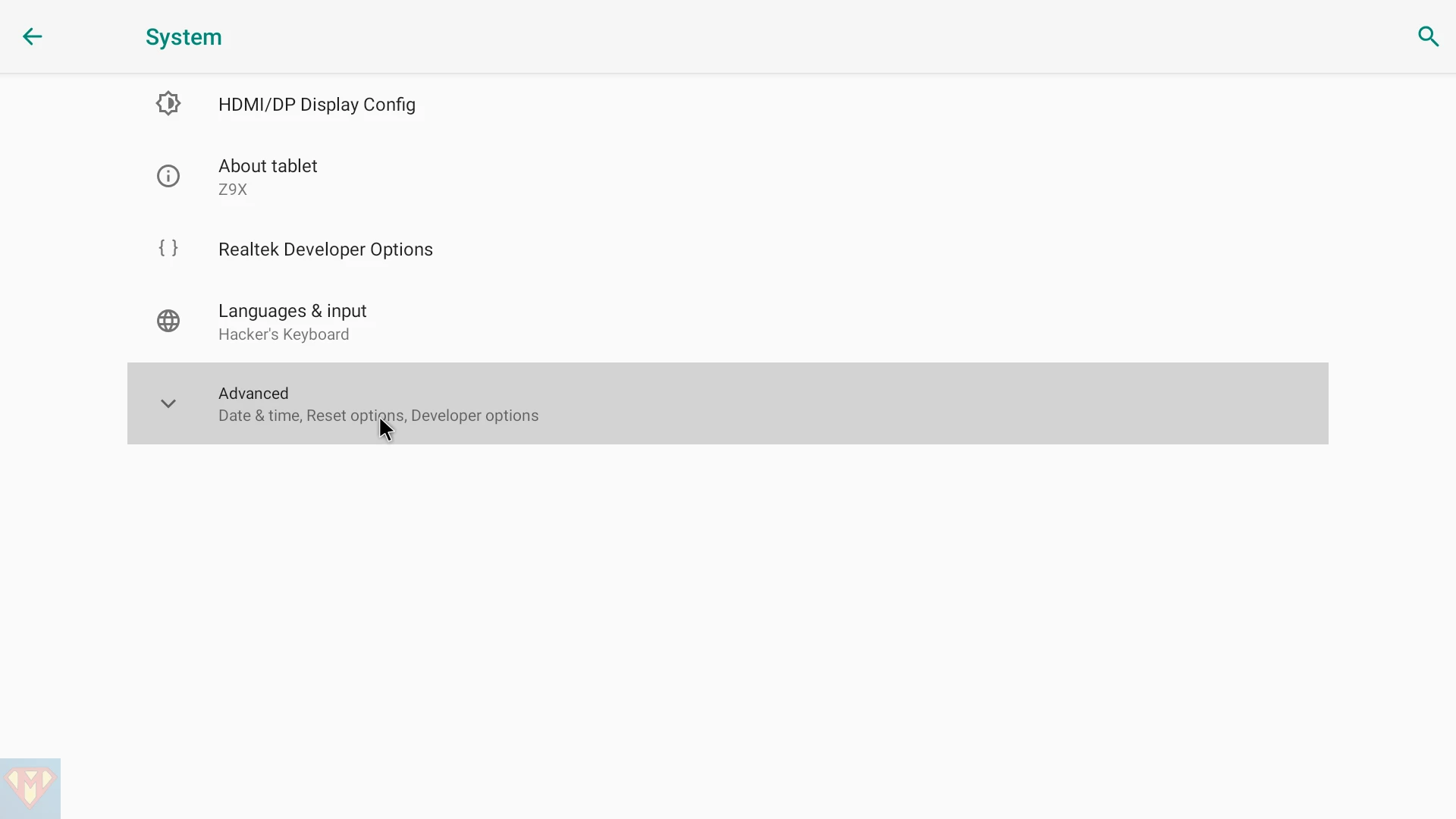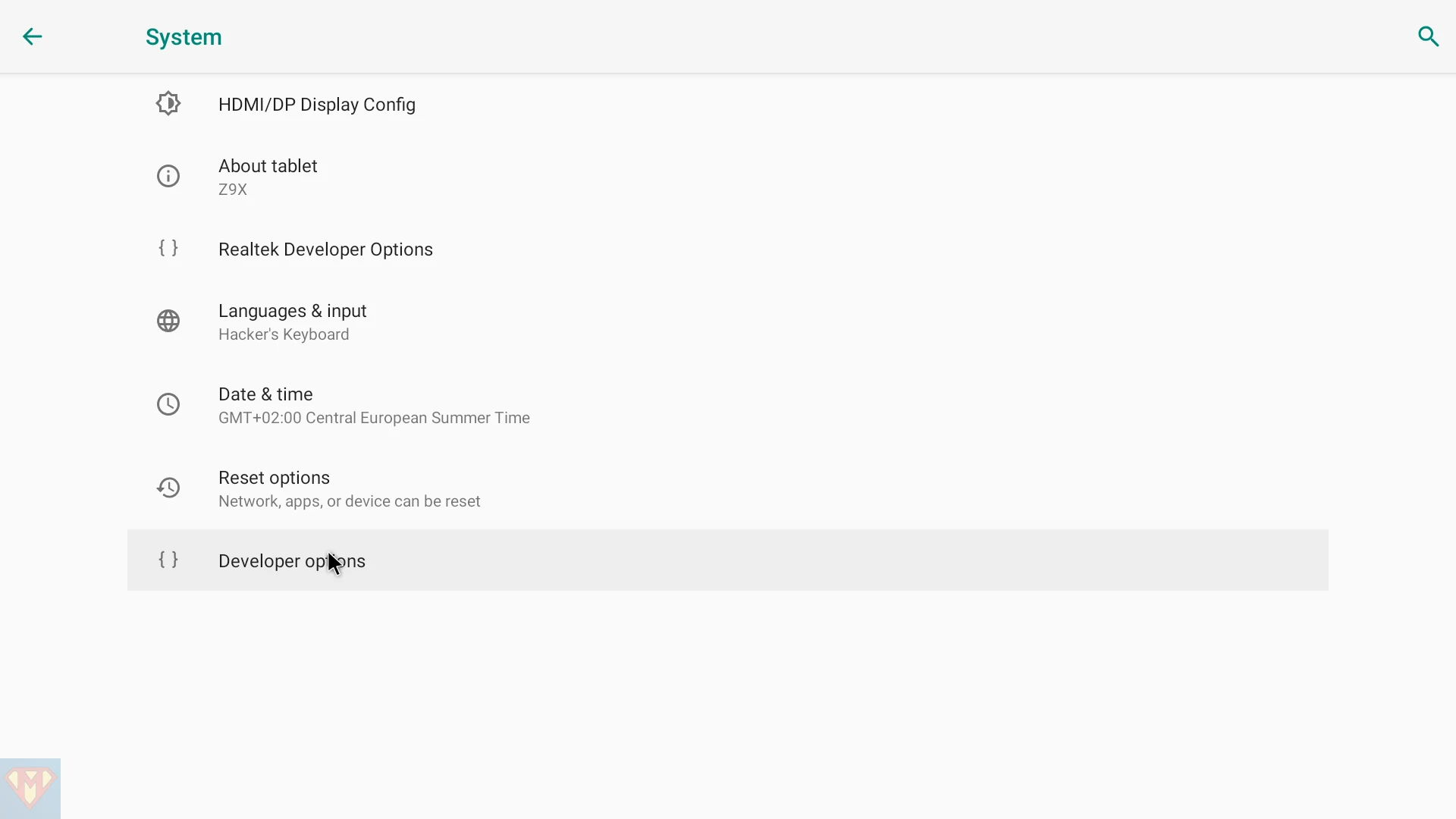 Scroll down to Debugging and enable USB debugging.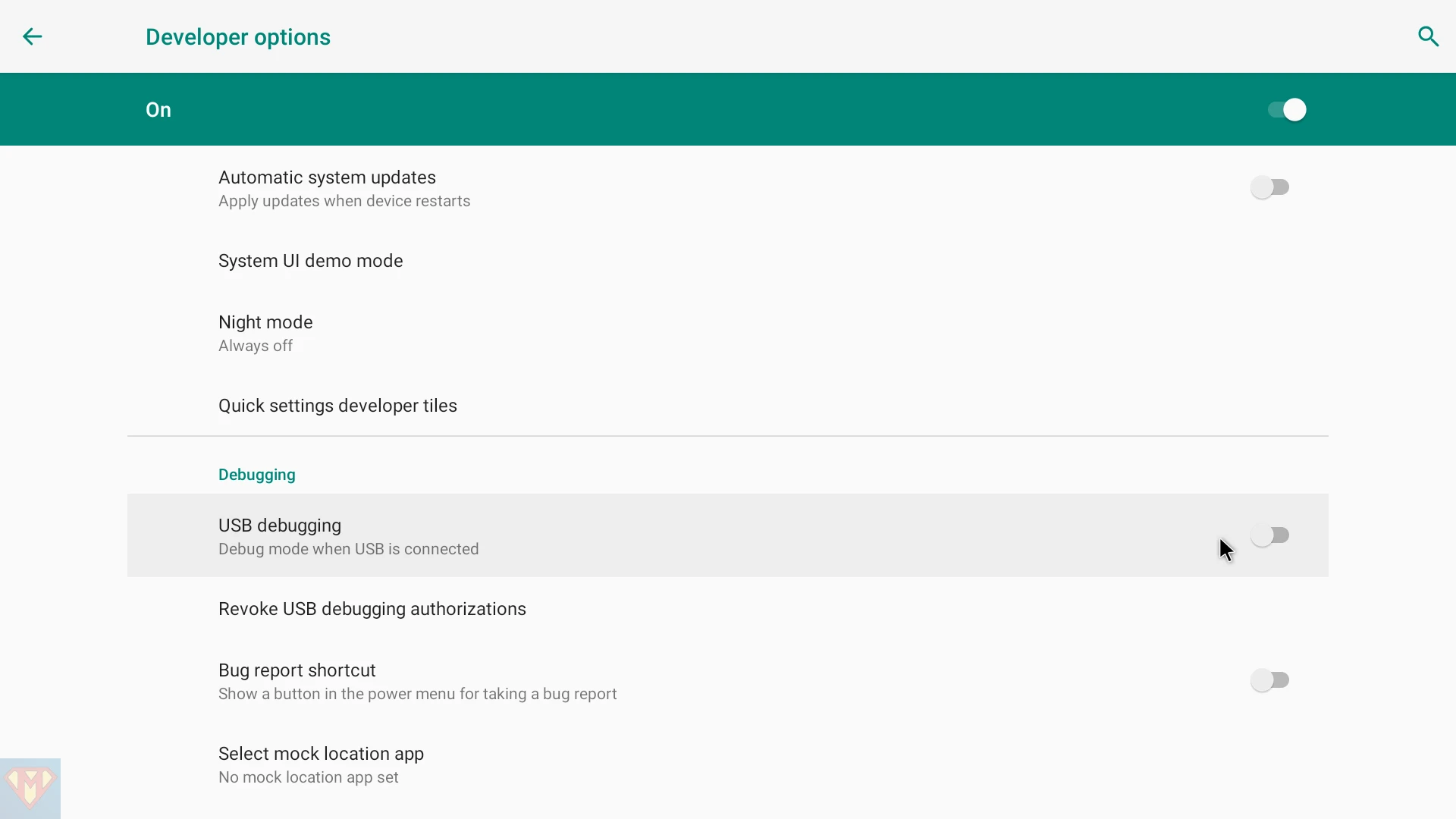 Click OK to Allow USB debugging.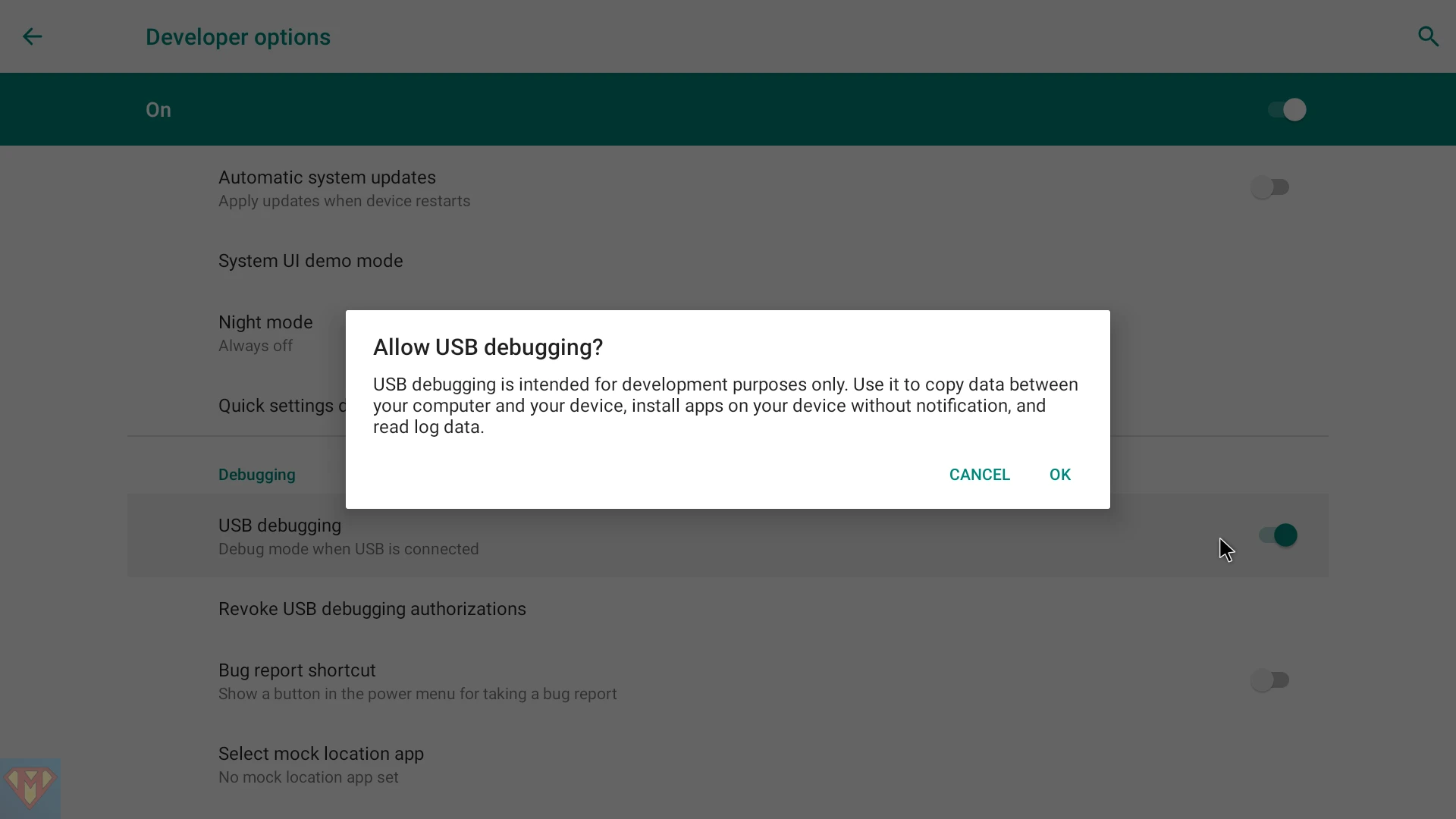 Reboot your Zidoo Player
When you try to connect from a new device for the first time, you have to Allow USB debugging.